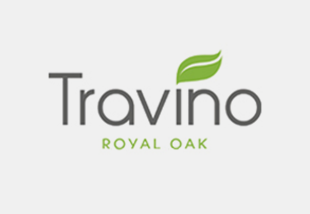 Project Information
Address:
Building Type:
Concrete/Wood
Penthouses:
8 Suites
Condos:
50 Suites
Town Houses:
0 Suites
Number of Floors:
6
Commercial Space:
No
Biggest Suite:
2,100 Sq. Ft.
Smallest Suite:
450 Sq. Ft.
Developer:
Construction:
Architect:
Interior Designer:
Parking:
Secure underground
Bike Storage:
Yes
Kid Friendly:
Yes
Pets:
Yes
Rentals:
Yes
Fitness Studio:
Yes
Pool:
No
Amenities Room:
Yes
Common Rooftop:
Yes
Guest Suite:
No
Concierge:
No
5 Minute walk to Bus:
Yes
15 Minute Walk to Downtown:
No
Other Design Features
Rooftop patio with breathtaking views, fire pit and seating areas
Signature 6th floor penthouses with vaulted ceilings and common area fireplace
Signature ground floor suites with walk-out patios and wiring for additional security
Advanced soundproofing
Luxury common areas with welcome home 'front door' lighting
Why you should live here
The homes at Travino boast spacious, open-concept interiors that have been thoughtfully designed to maximize indoor and outdoor living spaces and take advantage of the beautiful views and surrounding countryside that neighbours the community. Bathed in natural light from the oversized windows, homes offer the perfect layout for entertaining and flexible spaces with lots of room for those who work from home, have hobbies or want plenty of space to host their friends and family.
The Gerics' fourth development in Royal Oak, Travino is also the Victoria builder's largest multi-family project. The four-phase project incorporates a tremendous amount of green space, including walking trails, an leashed dog area and a community garden. "Travino is being welcomed with open arms by community," explains Geric. "Travino's first residents moved into their new homes in early 2015 and they've been welcomed warmly by local businesses and neighbours. They're discovering all kinds of hidden gems in the neighbourhood and there's a real community feel here," he says.
Phase 2 offers one-bedroom+dens, two bedrooms, and two-bedroom+dens ranging from 450 square feet to 2,100 square feet. Prices start at $334,000 - a very competitive price point for real estate in Victoria.
Sales Presentation Centre
Tuesday - Sunday 1pm to 4pm