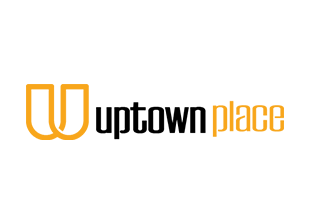 Project Information
Address:
Building Type:
Woodframe
Penthouses:
0 Suites
Condos:
76 Suites
Town Houses:
0 Suites
Number of Floors:
4
Commercial Space:
No
Biggest Suite:
1,410 Sq. Ft.
Smallest Suite:
592 Sq. Ft.
Developer:
Construction:
Architect:
Interior Designer:
Parking:
Car Garage
Bike Storage:
Yes
Kid Friendly:
Yes
Pets:
Yes
Rentals:
Yes
Fitness Studio:
No
Pool:
No
Amenities Room:
No
Common Rooftop:
No
Guest Suite:
No
Concierge:
No
5 Minute walk to Bus:
Yes
15 Minute Walk to Downtown:
No
Other Design Features
85% Sold
Phase 1: SOLD OUT
Phase 2: 11 suites remaining
3 minute walk from Uptown Shopping Centre
Private yards for all ground floor condos.
Built Green silver certification.
Why you should live here
Centrally located and brimming with contemporary features, Uptown Place is the newest innovation by TriEagle Developments, a family-owned group that's been building commercial properties and residential developments in Victoria since the 1980s. Among TriEagle's recent projects are Ironwood at Gorge Vale, Centennial Walk in Royal Oak and Polo Park in Central Saanich, as well as a stunning cedar-and-glass commercial building near the corner of Shelbourne and Cedar Hill Cross. Longtime Victoria BC developer Spencer Lee, along with his sons Cory, Travis and Fraser, will partner once again with developers Mike and Dave Jawl to bring the project to life.
Not only is Uptown Place a stone's throw from amenities like Wal-Mart (and let's not ever forget Noodle Box), it's cleverly located at the junction of major transportation arteries. Douglas leads upisland, Blanshard takes you to the ferries and the Galloping Goose cycling trail runs you straight downtown. "We're trying to be in a comparable price point to being in the WestShore without being in the WestShore," says Marketing Manager Cory Lee. "We want to prove that people don't have to move out there if they work in Victoria. They can be home forty-five minutes earlier every day because they don't have to do the Colwood Crawl
These condos are purpose-designed to suit the needs of today's busy yet discriminating buyer. Foodies will delight in the ¾-inch engineered quartz countertops, contemporary Italian laminate cabinetry with stainless steel edge-pulls, and energy-efficient cabinet lighting and recessed pot lighting throughout.
Curious for more? Stop by the on-site Presentation Centre, open Saturday thru Thursday, 1pm-4pm, 3815 Rowland Avenue.
Sales Presentation Centre
Open Saturday - Thursday 1pm - 4pm

Floor Plans
| Project Name | Floor | Suite Number | Size | Parking | Pricing | Floor Plans | Save |
| --- | --- | --- | --- | --- | --- | --- | --- |
| | | | | | | | Save |
| | | | | | | | Save |
| | | | | | | | Save |
| | | | | | | | Save |