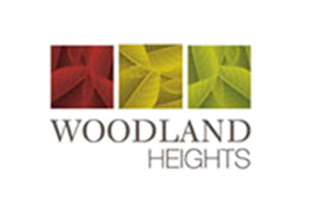 Project Information
Address:
Building Type:
Woodframe
Penthouses:
0 Suites
Condos:
37 Suites
Town Houses:
0 Suites
Number of Floors:
4
Commercial Space:
No
Biggest Suite:
2,100 Sq. Ft.
Smallest Suite:
670 Sq. Ft.
Developer:
Construction:
Architect:
Interior Designer:
Parking:
Outdoor Parking
Bike Storage:
No
Kid Friendly:
Yes
Pets:
Yes
Rentals:
No
Fitness Studio:
No
Pool:
No
Amenities Room:
No
Common Rooftop:
Yes
Guest Suite:
No
Concierge:
No
5 Minute walk to Bus:
Yes
15 Minute Walk to Downtown:
No
Other Design Features
Complimentary one-year TELUS high-speed Internet connection and TELUS Optik TV subscription.
Complimentary membership with Victoria Car Share CO-OP
Two designer colour and style options to choose from
Why you should live here
Spacious new homes within a mature landscape set Woodland Heights apart
The appeal of a new real estate development is strong. We love to take something fresh and make it our own. But while moving to a new development means the latest in style and features, immature landscaping leaves a sense that there's still a long way to go before the neighbourhood feels truly established. Not so with Woodland Heights in Victoria, BC.
With a lush three-acre site and only 25 per cent building coverage, Woodland Heights offers space to roam, recreate and reflect. The existing mature Garry Oak woodland is protected by covenant, guaranteeing the green space for years to come. At completion, residents will have access to the natural beauty of the site with walking paths and places of retreat.
Planned with diversity in mind, the Woodland Heights community offers a mixture of homes, including an assortment of townhomes and condominiums, and a single-family home. A century-old heritage home is being developed into two separate residences which reflect old-world charm yet are equipped for 21st century living. This unique mix of homes lends the feeling of a settled neighbourhood – a true small community, nestled against the backdrop of a lush, developed woodland.
Conveniently located at 3912 Carey Road between Tillicum Road and McKenzie Avenue, Woodland Heights is within easy walking distance of the myriad amenities of Uptown Shopping Centre and Tillicum Mall. Within minutes of highway routes that will take you upisland, out to the ferries or straight downtown, the development bestows an urban lifestyle in a central, parklike setting.
Condominiums begin at $249,000 for a one-bedroom, $349,000 for a two-bedroom, and $650,000 for a penthouse. Condo square footages range from 670 to a luxe 1490. The spacious townhomes are either 3-bedrooms or 2-bedrooms plus den and range in price from $510,000 to $659,000. Townhome square footages range from 1540 to 2100.
Bright and airy floorplans are the rule of the day. Prospective buyers won't find any 700-square-foot two-bedroom condos here. "There's no denying the current demand for larger units," says Ara Balabanian, director of sales for Woodland Heights. "We are offering larger spaces. Our two-bedroom units are almost a thousand square feet. That sets us apart." Nine-foot ceilings (in some cases, 12-foot ceilings), clerestory windows and walk-in closets in the master bedrooms contribute to the spacious feel. Expansive ensuites in the master bedroom create a spa-like retreat, with plenty of storage and dual vanities. Owners can choose between two designer colour and style options for their Woodland Heights home: a classic palette of rich cream and walnut, or the modern organic, featuring natural white oak flooring.
Kitchens at Woodland Heights are chef-inspired and will delight the discerning cook with high-end Euro-style appliances, natural stone countertops and counter-depth refrigerators. Some suites feature Bosch gas cooktops, built-in wall ovens and even a built-in wine cooler in select homes.
"We knew that starting construction and building this project in advance of our presale program was going to be a key driver to its success" says Myron Borys of Synergy Projects. "It is important for our buyers to see that the development is forging ahead, that we are 100% committed and that we will deliver a superior offering."
Synergy Projects, Ltd., an award-winning developer and construction management firm with nearly 20 years' experience, Woodland Heights is another project signifying the company's commitment to innovation, sustainability and customer service.
Reflective of Synergy's commitment to sustainable construction and its membership on the Canadian Green Building Council, the townhomes at Woodland Heights will be BUILT GREEN®. Designed to be energy efficient, these homes promote the use of resource-efficient, environmentally friendly construction practices and products. Low-flow fixtures and energy-efficient appliances mean a lighter carbon footprint throughout all homes. Every home at Woodland Heights comes with a year of Telus Optik TV and Internet, a one-year Regional Transit pass and a complimentary lifetime membership to the Victoria Car Share.
The Woodland Heights sales office is located at 2622 Douglas Street, across from the Times Colonist building just south of Hillside.
Sales Presentation Centre
Open Daily - 1pm - 5pm
Closed Fri